Each of American Snuff Company, LLC's facilities strives to incorporate sustainability into its day-to-day efforts in various ways, ranging from environmental sustainability to projects benefiting our communities.
At American Snuff Co. we are committed to sustainability in all areas in order to ensure the company's long-term success. It is important for our business that we engage in a range of sustainability activities that impact our products and operations, our employees and the communities in which they live.
All American Snuff Co.'s facilities have received recognition for their sustainability efforts. It is our goal to embed sustainability efforts into our daily operations, as well as to help improve our local communities.
Environmental Sustainability Recognition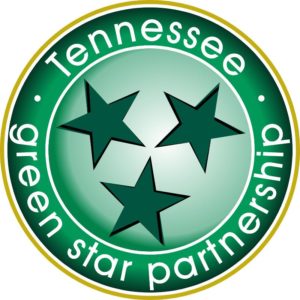 American Snuff Co. has been awarded the Tennessee Department of Environment and Conservation's (TDEC) highest award for sustainable business practices: the Tennessee Green Star Partnership Three-Star Certification.
American Snuff Co. is the 14th facility in the entire state of Tennessee to hold the honor.
The Tennessee Green Star Partnership is TDEC's environmental leadership program that seeks to recognize organizations that are committed to sustainable practices and continuous improvement throughout their entire operation.
"We are honored that American Snuff Company has joined the Tennessee Green Star Partnership at the Three-Star Partner level," said Curtis Hopper, Office of Sustainable Practices with the State of Tennessee Department of Environment and Conservation. "It is a great accomplishment for a new member to enter the Partnership at the highest level, which attests to the quality of American Snuff's environmental management system."
Also in 2015, our Taylor Brothers' facility in Winston-Salem, N.C., received recognition from the N.C. Department of Environmental Quality (DEQ) as an Environmental Rising Steward.
DEQ's Environmental Stewardship Initiative is designed to promote and encourage superior environmental performance by N.C.'s regulated community. The program provides technical assistance and networking opportunities to stimulate the development and implementation of programs that use pollution prevention and innovative approaches to meet and exceed regulatory requirements.
In 2014, the company's Clarksville facility was recognized as a Clarksville/Montgomery County Green Business, in addition to their statewide Green Star Certification. They were also awarded, in Clarksville/Montgomery County, the Recycler of the Year award for Large Business in 2014.
Supporting Our Communities
American Snuff Co. supports our local communities, one of the requirements of the Tennessee Green Star Certifications. Some examples of our local work include:
Many of our employees participate in annual tree planting. Employees plant trees to accomplish a variety of goals, including creating butterfly gardens, preventing soil erosion and providing fresh, clean air for employees and the local communities.
In an ongoing effort, American Snuff Co. employees donate aluminum cans to help support the Humane Society as a fundraiser to support and house its pet population.
In 2016, Taylor Brothers again participated in the Ronald McDonald Sport a Shirt, Share a Night program for the sixth straight year. The program supports families in need by providing a place to shelter through the purchase of a t-shirt.
American Snuff Co. facilities are working to reduce and eliminate waste-to-landfill. Our facility in Clarksville, Tenn. achieved zero waste to landfill for the first time in 2022.
Our facilities have found cost-effective, sustainable methods of eliminating their tobacco waste by turning it into fertilizer. Our facilities donate their tobacco waste through partnerships with local organizations and farmers with the end result of providing stems and other tobacco waste as high-yield fertilizer for farms. American Snuff Co. also requires that tobacco farmers who work with us are educated on sustainable farming.
Additionally, all of American Snuff Co.'s facilities have in place environmental management systems based on the ISO 14001 format. These facilities are audited annually to an ISO standard.